Here's the Post on How to Start a Fashion Blog and Make Money Online?
If you possess a passion for fashion, styling, and creating fresh outfit ideas, then why not make a passive income out of it?
Yes, you heard it right!
With your love for fashion and the hang of some technical skills (which we will teach you in this guide), you'll be able to build a source of constant revenue for yourself.
Starting a fashion blog is not rocket science.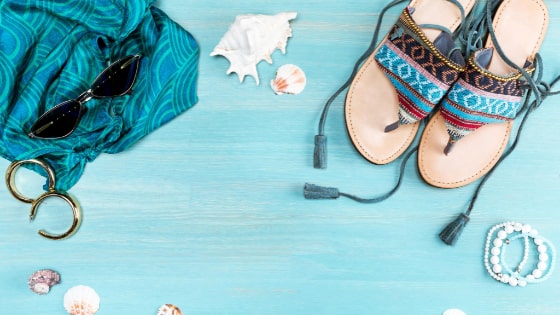 This post contains everything you need to know before starting a fashion blog.
All you have to do is, pay focused attention and make note of the steps discussed in this complete guide.
Table of Contents
Here's a gist of the golden points that you can expect in the following segment to Start a Successful Fashion Blog:
How to Start a Fashion Blog in 2022 in 8 Easy Steps?
Decide on a Fashion Niche that fascinates you.
Go for Domain Registration.
Buy a Domain name and Web Hosting Service (We recommend Bluehost!).
Select a Blogging Platform (WordPress is our go-to platform).
Choose WordPress themes and Install Useful Plugins.
Get started with blogging.
Follow Successful Bloggers from the Fashion Industry.
Promote and Monetize your Content.
Select a Fashion Niche
The fashion niche that you select should be based on your area of interest, expertise, and personal style. However, this is not all that will fetch you revenue.
You need to perform proper research and find out the niches that are always in trend and have low competition as well.
There are a lot of factors that must be kept in mind while finding a niche.
For breaking the idea into small fragments, here is a simple example:
Let's say you are fascinated by the 'Artsy fashion style' but there is a gazillion of bloggers writing on the same niche, it would be challenging for you to get at par with your target audience.
However, if you invest some initial time in analyzing and exploring profitable fashion niches, you would end up shortlisting some really rewarding niches that'll fetch you great revenue.
The benefits of niching down are endless. When you focus and research on a specific area, the audience that you build is likely to stay loyal to your blog.
Since your audience is well acquainted with the kind of content that you post, it is highly likely that they will engage with it.
Pick a Perfect Domain Name
Once you are all set with selecting a perfect niche for your fashion blog, you must now head towards choosing a domain name.
A domain name will be the name that you decide for your fashion blog. Since this is the primary identification factor of your website, you need to create a memorable domain name that is simple, clear, relevant, and equally stimulating.
The easiest and most effective method for choosing a perfect domain name is to understand the scope and content type of your fashion website, and then brainstorm ideas to create a top-notch name.
When you have a final list of some domain names, it is then time to run them on tools that would check the availability of your domain name.
If the name that you chose had already been taken up by some other website, you will have to look for some other combination of words.
You can also use a blog name generator for selecting a relevant domain name.
Choose a Web Host: Best Hosting Provider for Beginners
You need to purchase a web hosting provider to store your data online and make it visible to your blog audience. There are various web hosts available for you to choose from.
We personally recommend you to go for Bluehost since it is the most extensively used web host by millions of website owners and even WordPress recommends it.
Bluehost is not only cost-effective but actually worth your investment (both money and time). The steps (though technical) are extremely simple to perform and you can very easily get the hang of it.
Purchasing and setting up a web host can get a bit technical.
BUT FRET NOT FOLKS…
I am here to help you…
We have discussed the exact steps from buying hosting plans to picking the right add-ons in this article.
Choose a Blogging Platform
You can get a plethora of blogging platforms in the market, some of the popular ones being WordPress and Blogger.
We have been using WordPress for ages and recommend our readers to do the same since it is has everything that a young blogger needs to get started.
WordPress is one of the most affordable options out there and you can actually get free access to it if you buy a hosting plan through BlueHost or any other hosting provider.
You can for sure install or buy add ons and some extra features as you feel the requirement for them. But for starters, WordPress is all that you will need.
Select a Theme and Plugins
For adding some extra charm and functionality to your website, you need to create or install a responsive design that molds well with the vibe of your fashion blog very easily.
Designing a website might seem like an engaging task that requires investment. But, if you have a platform like WordPress, you will get access to free themes and designs.
WordPress contains a multitude of themes that could blend well with the content of your fashion blog.
We have constructed a list of some appropriate and applicable fashion themes which you can make use of, for your website.
The Voux
Shoppe
Kloe
Girly
Faxhion
Top Model
Eona
Queeny
Having selected the best fashion theme from WordPress, you must now move on to installing some helpful plugins.
Plugins essentially aim towards enhancing the performance of your blog. Installing the relevant plugins will uplift and enhance the user experience.
WordPress extends a flood of free as well as paid plugins that support the performance of your website. Here are some essential WordPress plugins for fashion blogs that can boost your website's potential.
Image Compression Plugin.
RankMath SEO Plugin / Yoast SEO.
MonsterInsights Plugin.
Insta show 3.0 Plugin.
Start Creating SEO Optimized Content
Now, before you get overenthusiastic and begin to write content straight away, we would suggest that you create an about page first.
This page should contain static content like the primary information about your niche along with your contact information.
After creating the about page of your website, you should go for planning the content that you will be publishing. You cannot just begin to write randomly without a proper strategy in mind.
Give your opening time to research – study the strategies of your competitors, get familiar with every aspect of the niche content, engage with people (both online and offline) who might be interested in your fashion niche, and help you in some way.
For building interest in the reader's mind, try to be as real and transparent as possible in terms of your ideas and advice.
Since the fashion niche is indeed a competitive one, people tend to incline towards blogs that are not saturated with the same, old, traditional content.
They look for direct answers to their problems in an easy and fresh approach.
And so, you should be able to mold yourself with the changing expectations of both your target audience and search engines (Google, Bing).
Take Inspiration From the Successful Bloggers
With the ascent of technology and social media platforms, we are able to access and consume the content of our choice with just a click.
As far as fashion is concerned, it is more appreciated in the form of visuals. You can very easily approach the content of fashion influencers from platforms such as Instagram and Pinterest as they are purely based on visual content.
We have come up with a list of the top 10 fashion bloggers and experts in the whole nine yards of the fashion niche.
Top 7 Fashion Bloggers and Influencers in the Blogging Industry
Some of the successful fashion bloggers that you can follow for fashion blogging and take reference are:
Komal is one of the most popular fashion influencers in India because of her out-of-the-box style.
She often plays around with her pre-existing wardrobe and layers pieces to come up with some unconventional but sophisticated outfits.
This blog is run by Tanisha Awasthi, a girl who flatters her curves with the right kind of outfits. She understands the beauty of curves and tries to build a sense of confidence in every other girl who is ashamed of her body type.
We Wore What is essentially a clothing store run by Danielle Bernstein which also has an informative blog section that educates you about the latest fashion trend in the market.
You can get some really amazing outfit recommendations and fashion accessories from this store.
Through this website, not only do you get educated about the new fashion trends but also get a sneak peek into traveling, food, and beauty overall.
This blog is run by Chiara Ferragni, an Italian fashion blogger. She is a model and is aware of the latest fashion in the industry.
You can also subscribe to her newsletter and get updated on the newest arrivals on her blog.
Sejal Kumar is another Indian influencer who is obsessed with fashion and music. Sejal owns a youtube channel wherein she shares everything from "how to style basic pieces" to "recreate that expensive dress".
Julia Berolzheimer is the owner of Gal Meets Glam. The website is aesthetically pleasing and you can find a section where Julia posts her favorite pieces, be it a dress or home decor stuff. You can buy the same through the affiliate link on her page.
Learn How to Optimize and Monetize Your Fashion Blog
When you have the perfect idea of what to post, you must now focus on when and how often to do it.
To get a good revenue out of your blog, you need to learn how to promote your blog and then monetize it. There are numerous ways to do so, some of which are discussed in the following section.
Post Consistently
Maintaining balance and consistent frequency is utterly important because your audience demands it. You can't skip weeks and stay regular for the next few days and ruin your brand image.
The audience that you are targeting would expect you not to be highly unpredictable with posting as that could annoy and even drive them away from your blog.
The best way to be on track with posting is to create a calendar of say every week or even a month and stay committed.
You can also set up a reminder every time you want to post. This would help you never miss a publishing date.
If you are jumbled regarding the frequency, what you can do is, just look at the competitors in the industry and track their posting schedule.
This will give you a brief idea of when and at what time you must publish your blog posts in order to fetch the maximum results.
Search Engine Optimization
SEO is the most crucial technique that you need to learn for attracting organic traffic from search engines. There is a multitude of factors that Google and other search engines take into account for ranking your blog.
You must try to fulfill at least important ones.
Some of them include using the perfect keywords (preferably medium-tail-keywords) and placing them naturally in the articles, getting enough backlinks to get known as a credible source, having optimum site speed, and finally creating high-quality content that hooks the reader till the end.
If you have access to WordPress, you can install the Rankmath plugin. It automatically suggests the requirements to be satisfied to achieve a higher SEO score (and turn the emoji green).
Affiliate Marketing
What bloggers do these days is, join the affiliate program (we recommend the amazon affiliates program) and attach links to the affiliate products in the article to earn some commission.
When the reader clicks on those links and makes a purchase through them, you get some money. This is also an amazing way to promote the products that you love and trust.
Posting your recommendations also instills a sense of originality in your audience and if the results suit them, they would want to come back and try out new products through your affiliate links.
If you really want to make money with affiliate marketing, try to be as genuine and authentic as possible.
Promote Through Social Media Channels
Social media marketing is the wisest weapon that fashion bloggers could make use of.
Since fashion is all about creating outfits that are 'visually appealing', having a bold presence on social media channels like Instagram, Pinterest, TikTok, Facebook, and Twitter will aid in expanding your audience bandwidth.
The more relevant content you post on these platforms, the more your target audience is likely to engage with it.
But, you must be wondering…
What is the right method to use these channels!
Well, the most basic mistake that people make is, trying to utilize all the social media platforms at once which is very wrong.
Instead of that, if you focus on just 1 or 2 of them and stay consistent with promoting your blog, it will lend you better results.
You can also go for organizing social media campaigns for your blog.
Earn Through Google Adsense
Displaying relevant ads through Google Adsense is the most basic revenue-generating option.
You can insert them in your blog even while starting out with blogging. Although we won't advise you to do that in the first place.
Your primary focus must be driving traffic to your blog and engaging them through creating compelling content. When you attain a substantial amount of monthly visitors, it is then time to run ads on the site.
Displaying ads is one of the most lucrative income streams which is directly proportional to the amount of traffic on your blog. And so, you just need to follow the right patterns and revenue will follow.
FAQs
Do I Need Any Experience for Starting a Fashion Blog?
No, all you need for getting started is a web host, a blogging platform, and passion.
What are Some Premium Blogging Platforms?
WordPress.com, WordPress.org, Blogger, Tumblr are a few blogging platforms that you can go for. Our recommendation is wordpress.org.
What is the Price of the Basic Plan of Bluehost?
What are some Profitable SEO Tools?
SEO tools that will come in handy for blogging are Ahrefs, SEMRush, Ubersuggest, Rankmath/Yoast SEO (plugin in WordPress).
Conclusion
The only key to getting the desired results out of blogging is to have patience.
In a nutshell, the initial step that you need to take before getting started with fashion blogging is to define a blog niche.
When you are all set with the topic of your choice, you can move on to select a domain name.
After your domain name registration, select a web host and a blog platform. Bluehost is the most broadly used web hosting provider and you can opt for the hosting plan that suits your requirements.
You can also ornate your blog with fashion blog themes and essential plugins. You need to create a site that is both functional and beautiful.
Right after completing all the above steps, go for writing some awesome content!
Stay in contact with other influencers in your industry, look for collaborations, and expand your social network.
Once you have a fantastic content strategy, go for content marketing. Promote and monetize your blog using SEO techniques and then go for inserting revenue-generating sources like Google AdSense and affiliate programs.
Still, have doubts…
Read How to Start a Blog? I have explained everything in detail in this post.