Here's the post on How To Download YouTube Videos (MP3, MP4)?
YouTube is one of the most popular video-on-demand services. It receives over 30 million daily visitors who watch 5 billion videos.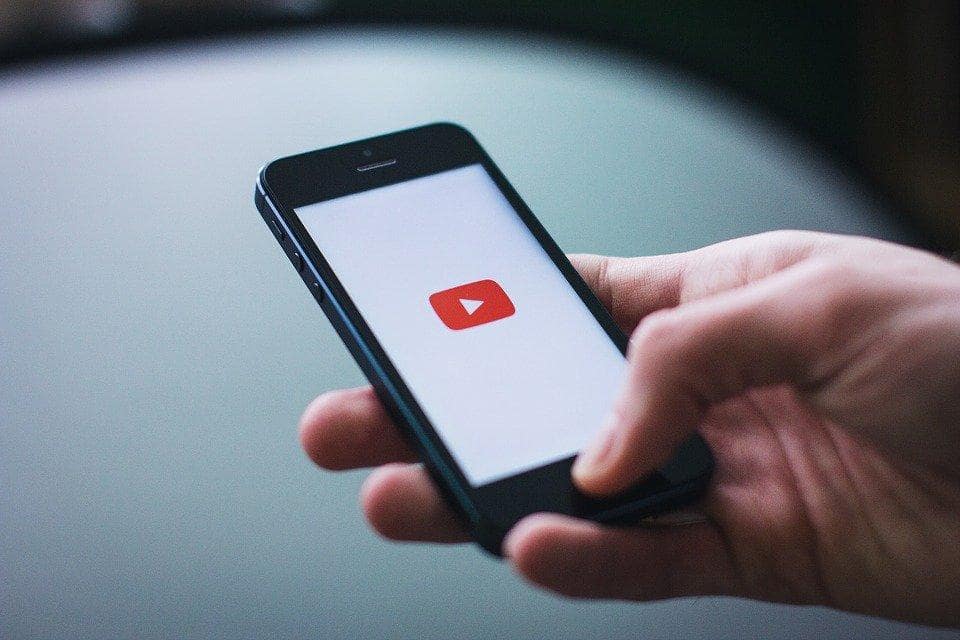 While the service is incredibly convenient, there are situations when you might want to download a video.
Maybe you want to preserve a valuable video if it is removed from the site, or perhaps you just want to watch it later for offline viewing.
YouTube videos can be downloaded in a range of file types and video formats, including MP4, MPEG, AVI, and others.
You may also convert YouTube videos to the mp3 format if you merely need the sound.
Whatever your motive is, I'll show you how to download YouTube videos.
YouTube videos can be downloaded on a Windows computer or Laptop, Android smartphones, tablets, and other platforms.
Table of Contents
How to Download YouTube Videos Online in 2022
Have you ever wanted to download videos from YouTube, but didn't know how?
If you've ever wanted to download videos to watch offline, but didn't know where to start, then you're in luck! There are several free video downloaders available online.
But most of them aren't very user-friendly.
Below in this post, you can see most of the ways to download youtube videos easily without any hassle.
YouTube Go App and YouTube Premium
There are two main (read: official) methods for downloading YouTube videos.
The first one is the YouTube Go application, which is offered in areas where watching videos via mobile internet is too costly.
There is also YouTube Premium, a paid service that lets viewers in countries like the United Kingdom and the United States save YouTube videos to their mobile devices.
Other Premium features include no advertisements and the ability to listen to music playing in the background while using other applications on your mobile phone.
At £11.99 and $11.99 each month, YouTube Premium is really not cheap, so if you only want to save a few videos here and there, it's probably not worth it.
Downloading videos is simple if you have a YouTube Premium subscription.
However, there is one major drawback: You can only do so with the official YouTube or YouTube Gaming applications, which implies that you can't use Premium to download files to your PC; instead, you must use a tablet or smartphone.
To download a YouTube video, simply open the application and navigate to the video you wish to download.
You should see a "Download" option beneath the player. Hit it, select the quality of the video, and that's all there is to it.
When the video has finished downloading, the icon below will change to a blue tick.
Touch this to cancel the downloading. All of your downloaded videos will be found under the Library or Accounts tab.
However, if you're not willing to fork out the money for a premium subscription.
Can you still download YouTube videos?
Well, of course.
Downloading YouTube videos through unofficial means is incredibly simple and free.
Download Videos through Windows
Some tools to download YouTube videos may be free, but not all of them are.
ByClick Downloader is a premium option that we can suggest. It features a simple interface, is routinely upgraded, and makes downloading videos – or even just audio – via YouTube a breeze.
Copy the video link, and a tab will appear asking if you want to save the video or audio. You can also choose a preset, and it will get the MP3 or MP4 at the preset resolution without prompting you.
It's fairly priced at $9.99, and you can test it out for 24 hours without having to pay for it.
There are other options available, but we haven't found anything as effective.
iTubeGo, for example, has a simple UI yet can save playlists and 4K videos.
It is, however, more expensive at $29.95.
Try WinX YouTube Extractor if you really want a free solution. This will push you to subscribe to the complete version, which supports translation to additional types (particularly MP3).
…but it won't cost you money if you can keep up with the ads.
The procedure is almost identical to that of using a site: you copy/paste the video's URL into the application.
Then you select any preferences, such as the download size, and press download. Most programs let you create a playlist of videos and then save them all at once.
Some even allow you to create a YouTube collection and have all of the videos downloaded instantly.
Use a Video Convertor
The quickest and easiest way to download videos from YouTube is through a YouTube converter. To do this, simply follow these steps:
Pick a Converter or Downloader
To start with, pick the best YouTube downloader accessible.
4K Download, for instance, is among the top apps online.
4K Download is accessible via Mac, Linux, and Windows and includes great functions just like bulk downloads, storing of playlists, and uploading and saving videos in 720p and 4K resolutions.
YouTube captions can also be extracted and saved in over 50 different languages.
There are more tools available to you, and even though the free options are enough, the premium versions are far superior.
Now let's look at how to use these apps or websites online to download youtube videos.
Copy the Video's URL and Paste It into the Convertor
Some online converters allow you to download YouTube videos directly.
# Step 1: In this case, go to YouTube and search for the video you wish to download.
# Step 2: Copy the URL of the video.
# Step 3: Now paste this URL into the box that is displayed on the online video downloading software.
# Step 4: You'll have to click a 'Go,' 'Start,' or 'Download' button next, depending on the software you are using.
The video will start downloading, and you'll get a confirmation once it is complete.
There are some programs that you have to install first before you can use them to download a YouTube video.
Once you have installed the software, you will have the option to copy and paste the URL link of the video.
You can also select the video quality according to your liking. We have provided more details about this method below.
Select the Video Quality and File Type
After pasting the YouTube video URL into the search window, you'll see a couple of options.
For example, y2mate allows you to pick the video type, picture quality, and dimensions of the file you want to download.
Hit download after selecting the one you want. You may save YouTube videos in MPG, WMV, AVI, M2TS, ASF, HTML5 OGG, HTML5, as well as other formats.
You can also choose a location on your desktop to save those video files if you're looking for bulk downloads.
When using a VPN, you might get confused because most tools focus on your IP address rather than the video URL you input.
If you're using a VPN, you may need to change your downloading domain to guarantee proper downloads.
You can watch the video whenever and however you wish after it has been downloaded even you don't have an internet connection.
Downloading Directly from YouTube
You don't have to use a YouTube video downloader all of the time. It's really simple to save YouTube videos straight from the site. The steps are as follows.
Go to the Video section
Navigate to the video you wish to download on YouTube using your browser.
Add "ss" in the Address
After that, you must modify the URL in the YouTube word processor.
Simply put, you are supposed to add '"ss" after 'www, but just before 'youtube.com.
" Simply tap the 'Enter' button on the keyboard once you've input it.
After that, you'll be routed to a site where you can download the software for free.
Visit the Download Page
You can access a variety of free websites without having to download and run anything once you've been routed.
You are redirected to its website as soon as you click the 'Enter' key.
You'll notice that the video URL is now in the word processor, so you won't have to copy or paste anything.
Your video is also available for download; try clicking the 'Download' option.
You also have control over the video's structure and quality.
Lastly, select "download," and your video will be ready in a few minutes.
Downloading Using a Web Browser
If you don't want to install an application, there are a number of websites where you may enter the URL of a YouTube video and then select the quality of your desired video.
However, these sites don't stay up for very long as they're usually breaching YouTube's terms of use, which leads to Google de-listing them.
Furthermore, these websites have a habit of redirecting you to other websites that may or may not be trustworthy and may pose a security risk.
That's why, first and foremost, you should use a high-quality antivirus program.
And…
If I was in your place…
I will avoid this method.
But the choice is yours, If you feel you can try.
Even if a video is primarily in 4K, users can download a reduced 720p version.
You may come across videos that have been uploaded in WebM form.
You can use Freemake or any conversion tool to convert these videos to MP4 or any other format, or you can simply download VLC, a free media player that can play almost any file format.
Using Add-Ons in Your Browser to Save Videos from YouTube
You might not want to use third-party software to download YouTube videos. Installing add-ons to your browser is the right alternative in this case.
Select an Add-on
There's an add-on for almost anything you might possibly need. Some of these are best used with Firefox, Safari, or Chrome, whereas others can be termed independent applications.
Download the Add-On
We're going to use Opera as the example for this step. It's pretty much the same for all the major browsers.
Go to Opera and choose the green 'Join to Opera' icon. Also, ensure you have the appropriate add-on installed for the browser you're using. Otherwise, they will probably not work.
After the add-on has been downloaded, install it. If the add-on doesn't work after installation, restart your computer.
Visit YouTube
Then, visit the YouTube video you're looking to download. You'll notice a symbol on the upper right-hand side after you've accessed the page.
When you download an add-on, you will be presented with a number of alternatives.
After that, select "quick download," and the video will be downloaded to your computer.
Pick the File Format
There are a variety of formats and video quality options to choose from. A pop-up window will usually appear during the download selection process, asking you for your preferences.
Use a Virtual Desktop
Another simple way to save YouTube videos is to use a Virtual Desktop. Here's how you go about this.
Go to the video on YouTube
To start, visit YouTube and search for the title you want to watch and download. The video will begin to play once you click on it.
Add the word "vd" to the URL.
The procedure is comparable to manually saving videos by adding 'ss' to the URL.
In this example, put the letters 'vd' before 'YouTube' and after 'www.' to the video address. Then, click the 'Enter' key.
Following that, you'll be directed to the Django site for the video you want to download.
Select the quality of the video and type
Scroll to the bottom of the VDYouTube site to select the video's resolution and style. You are free to proceed based on your requirements.
Save the YouTube video to your computer.
It only takes a few seconds after you select the "download" button for it to be downloaded to your computer, depending on your internet speed.
Download YouTube Videos using a VLC Player
You can install a VLC media player if you don't already have it installed on your PC. VLC Media Player is safe to use and makes downloading YouTube videos a breeze.
Copy the Link from the YouTube video
Visit YouTube and find the video you need to save. After that, enter the video's URL.
Add a Network Stream
When you first launch the VLC media player, click on the 'Media' tab.
Next, click on 'Open Network Stream.'
This is what you should do when using a Windows system. While using a Mac, the procedure is to choose FILE, followed by OPEN NETWORK.
Open the Media
Regardless of what OS you're running, you'll see a window with a text box at this point. Copy the URL of the YouTube video you want to save and paste it here.
Pick 'Play' from the drop-down menu
The video will begin to play on VLC once you click the 'play' button.
Details on the codec
Now, on the top right-hand side, select the 'Tools' option. There's an option labeled 'codec info' there.
The 'CTRL + J' function can also be used to get the 'codec details' option.
A fresh window appears when you select 'codec details.'
Copy the Address
You have to copy the video's data beneath the page's address text box.
For Windows operating systems, this procedure is rather simple. If you're using a Mac, you'll need to right-click on the box and select the 'Open URL' option.
Copy and paste the given URL into your browser
If you're using a Windows computer, you can copy the URL directly. Copy it and enter it in your browser, then hit 'Enter.'
Saving the Video to Your Computer
The video should be streaming on your computer at this point. Right-click the video and choose 'Save video as' from the menu.
Download the Video
Now, the content will begin to download. The standard type is an MP4 video, with the label 'video playback' as the preset.
Save this with your other files once it has finished downloading.
Although the procedure appears to be extensive at this time, it will look simple once you have done it multiple times.
How can You Save YouTube Playlists on Your Computer?
If you're looking for a simple way to do this, you may have to buy a certain program.
We suggest using ByClick Downloader.
If the video is included in a playlist, you may click the "Download Playlists" option to see a pop-up where you can select which videos you would like to download from the playlist.
Afterward, all you need to do is press the Download button once.
You can try the program for free for a day to see whether you like it, but afterward, you'll have to spend $9.99.
What is the Best Way to Download Audio from YouTube?
You may also want to occasionally save only the audio from a YouTube video (like if you're downloading a podcast).
The simplest technique is to use any of the ways listed above and select MP3 or whatever audio format is available.
You'll only get the audio track and none of the video using this method.
This is an excellent option if you only want to download some music or listen to a YouTube podcast without having to keep YouTube loaded on your smartphone.
With this solution, you can play your favorite YouTube videos in the background.
It allows you to save tracks and even videos, but only music; unlike a YouTube Premium membership, you simply won't be able to get other videos.
Downloading YouTube Videos on a Mobile Phone
It's a bit more hectic to save a YouTube video on your smartphone. We have, nevertheless, provided two easy ways for you to get them onto your portable devices.
You could use an application called InsTube if you have an Android smartphone.
This application makes it simple and affordable to download a video to your smartphone. You won't be able to use InsTube to download YouTube videos if you have an iPhone.
Paying for YouTube Premium is the quickest way to download YouTube videos.
You can save and watch a video directly on your smartphone inside the YouTube app.
You'll also have accessibility to the YouTube music feature, enabling you to start streaming songs as well as videos.
Using Apple AirDrop allows you to get access to YouTube videos on your iPhone.
Move the media files from your Apple Mac to your mobile and watch them just like you would any other video.
Simply follow the instructions to download videos from your browser to your laptop and then move that video to your iPhone.
Now, I will show you some more options for downloading videos on your smartphone.
There's the original YouTube Premium option that we've already discussed, but there are also alternative applications that help you to save video content to your Android smartphone for free, but it's a little more difficult on the iPhone.
However, you may also use the techniques above to download movies to your computer, then move them to your tablet or smartphone, or post them to a cloud service, using which you can view them from any device.
Is It Legal To Download Videos From YouTube?
YouTube's Terms and Conditions are relatively basic regarding what a viewer can and can't do on the website.
Infringement of their terms and conditions includes downloading videos without authorization, reselling them, and conducting copyright theft.
While downloading YouTube videos is generally illegal, YouTube has stated that it has no intention of punishing users who do so.
It is permissible to download some royalty-free videos from YouTube that have the proper licenses. Furthermore, if you're only using the video for personal usage, it's legal.
However, if you try to use the video for monetary gains, you can be liable for copyright infringement.
Third-party applications, on the other hand, will continue to appear on the internet, allowing individuals to download YouTube videos.
It's difficult to punish or prohibit users who take advantage of them – you can still watch videos even if you're not logged in.
Downloading Youtube Videos in Batches
The expression "batch downloading" refers to the process of downloading several files in a single session.
The quantity of data and their volume will predict how long the downloads will take to complete.
When consumers use a web browser or software add-ons to download several YouTube videos into a single folder upon their computer or phone, this is known as YouTube batch downloads.
Multi-part downloading is another name for batch downloading.
Batch downloading is popular because it is a convenient option to access multiple files from a single location.
The size of the download video does not go above the limits imposed by some software. Since it requires less time to perform the operation, many users employ third-party programs to download multiple videos.
What Kind of Audio Should You Use to Make YouTube Videos?
When creating a video for YouTube, it's ideal to be using royalty-free audio. This means that the music you choose must belong to another creator.
If it belongs to a creator and they allow it to be used commercially, you can include it in your YouTube videos.
What to Look for When Choosing a YouTube Downloader?
A reliable video downloader should have certain attributes through which you can easily download and watch high-quality premium YouTube videos. Let's discuss some of these characteristics in detail.
Good Quality Video
For optimal viewing, the downloaded file must have acceptable picture quality.
In an ideal world, you ought to be able to control the video quality. It may fall into one of three categories:
It's much nicer if you have the option of selecting a certain video quality, such as
Captions
We all enjoy watching videos with captions in the language we understand well.
Sometimes the audio is in a different language than our native dialect. This is when subtitles become useful and allow us to understand what the video is about.
Therefore, you should look for a YouTube video downloader that supports closed captioning.
Compatible with a Variety of File Formats
You might wish to use your file browser to acquire and save files in a variety of media.
You can be more versatile if you have a plethora of different options to choose from, such as
Assembled Video Editor
In the midst of a video, you might want to remove a specific section of the video.
Video editing is an important function in a YouTube video downloading tool because it may be used at any moment.
So when you are searching for a tool to download YouTube videos, make sure to check for ones that come with an editor option.
Saving in Bulk
You can start downloading one at a time or in bulk, depending on YouTube categories.
You may also want to acquire the full discography of a group if you enjoy them, or even a film director's whole portfolio if you enjoy their work.
So bulk saving is a necessary feature that all video downloading applications must-have.
Speed
The software or app should be able to quickly download and convert videos.
You would hate to use software that takes too much time to download a small video from YouTube.
When is it Legal to Download YouTube Videos?
We've verified that copying video violates YouTube's terms of service. We also understand that downloading copyrighted material is against the law.
However, there are situations when downloading YouTube videos is lawful.
You can download YouTube videos using third-party YouTube streaming sites if the copyright rules do not apply to the film or if the copyright provides you the right to duplicate the video.
You may lawfully download the following sorts of videos from YouTube:
It's in the Public Realm
When copyright has finished, been surrendered, renounced, or was inapplicable from the beginning, the work becomes publically available.
The video is not owned by anyone, which means that anyone can freely duplicate and redistribute it.
Creative Commons
Creative Commons refers to compositions for which the creator retains copyright but has granted a license to the community to duplicate and redistribute the work.
CopyLeft
CopyLeft allows anyone the freedom to duplicate, publish, and alter the material, as long as the derived material is entitled to the same rights.
With a little research, you can discover a multitude of videos that fit into one of the aforementioned categories on YouTube.
Best Online Tools for Downloading YouTube Videos
YouTube is a popular platform to watch videos, listen to music, and watch movies.
Although the YouTube app has an Offline Mode that allows you to watch videos even when you aren't connected to the internet, not all videos can be downloaded through the YouTube app to be watched later.
This is why you might be interested in learning how to save YouTube videos without using any software. Below, we have provided some sites that you can use to download videos from YouTube directly.
YouTubeMP4
This online website is one of the most straightforward methods for downloading Videos online without the use of any program.
You can also watch a video on YouTube before saving it. Here's are the steps to use YouTubeMP4.
To begin, get the YouTube video's Address. Then go to YouTubeMP4 and put the link into the given box.
Select "Convert" from the drop-down menu. Now it will retrieve the video from the URL. After that, click the "Download" option.
SaveTube
Next, we have SaveTube, an online site that allows users to access YouTube videos without having to install any software.
The program is so simple to use that beginners can use it without difficulty. To download your favorite video, follow the steps mentioned below:
First and foremost, double-check your YouTube video's address.
Now, after "www." put SS before the link.
You would be routed to SaveTube after pressing "Enter."
Now you may choose the video's quality and download it.
Savefrom.net
Savefrom.net is also another free online tool for downloading videos online instantly.
Sites like Daily Motion, Vimeo, and Facebook are also supported. This is among the most useful resources you'll find.
You can simply download YouTube videos with the Savefrom.net assistant add-ons.
To begin, simply install the plugin on your internet browser. Check the official website, click Add to Chrome, and afterward look for the download link under your recordings.
Restart your browser after installing the plugin to view the Download button.
Catchvideo
Catchvideo is also a viable option for downloading YouTube videos. This is one of the best websites for getting videos from YouTube.
You must follow the procedure outlined below after getting the add-on for your browser to use this:
Enter the video's URL to be saved.
Copy/paste the URL into the platform's address bar.
Choose the video quality.
You'll see the Quick Download tab at the top of the screen; click it or click on the 'Catch!'
Videoconverter.cc
Videoconverter.cc can help you quickly download YouTube videos. You can also use this tool to convert the file to be downloaded into other forms.
To save YouTube videos with the help of Video Converter, follow these steps:
Check the URL of your YouTube video.
Copy and paste the URL in Videoconvertor.cc.
You can choose the formats in which you want to download your video. It might be an MP4, AVI, or perhaps an MP3 file. After you've decided on a style, press Continue.
Now you may choose the resolution at which you want the file to be downloaded and click Start.
Press the Download button.
Converto
Converto is the newest web solution for downloading YouTube videos without downloading any program. It allows you to do more than just download your favorite YouTube videos.
You can view these videos on your portable devices if you need to. Using this program, you can quickly convert your YouTube video to MP3, MP4, or GIF formats.
Furthermore, using a simple technique, you may download movies in the aforementioned file formats in excellent quality.
This utility also allows you to alter the name and ID3 tags before downloading the file.
Also, with the help of the 'Settings' option, you can choose the quality of the final YouTube video.
Follow the steps mentioned below to make use of Converto.
Go to YouTube and save the video's link. Put the link into the translation box on the Converto site.
After that, choose a file type for the downloaded file, such as MP4, and then click the "Convert" option.
Finally, select the 'Click here' button to save your video to your phone's storage.
BitDownloader
BitDownloader is another platform you can use. This online video downloader allows users to download videos not only from YouTube but also from other websites such as Facebook, Vimeo, and Instagram.
If you want a video without audio, this internet downloader also offers that alternative.
When your goal is to save YouTube videos without software, this free site is reliable and secure to use, and you can effortlessly download your favorite videos.
Let's look at how you can use BitDownloader to save YouTube videos.
First, get the link to the video you wish to download.
Now go to BitDownloader and put the link into the search window. Simply tap the "Download" icon or click the Enter button on your computer.
You will be presented with videos in a variety of media and quality levels. To get the video, right-click upon that "Download" icon and choose "Save As/Download."
How to Edit YouTube Videos?
If you're looking for a video editor to modify a YouTube video, we propose Filmora, a flexible video editor app for Windows and Mac that includes both basic and advanced multimedia editing tools.
Filmora does not require advanced video editing abilities to edit a video because all of the tools and settings it provides are incredibly simple to use.
You may quickly adjust the video's size, area ratio, and refresh rate with Filmora.
You can download movies, audio, video, and auditory impacts from a stock footage website such as Filmstock's store if you don't want to use your own sound or footage.
Filmora also has screencasting capabilities, allowing you to effortlessly record games, create demonstration videos, or film any other activities on your computer's display.
After you've finished editing your video, select the Export option to choose whether you want to send it straight to your Channel on YouTube or to a folder on your hard drive.
Frequently Asked Questions
Can I download YouTube videos? 
Yes, you can download YouTube videos using any video player software. You will need to install the software first.
Or you can read other methods explained in this post.
What Kind of Audio Should You Use to Make YouTube Videos?
When creating a video for YouTube, it's ideal to be using royalty-free audio. This means that the music you choose must belong to another creator.
If it belongs to a creator and they allow it to be used commercially, you can include it in your YouTube videos. 
When is it Legal to Download YouTube Videos?
Copyright law specifies that making a copy of material without the authorization of the copyright holder is prohibited.
This relates to individual copies as well as versions that you redistribute or profit from commercially.
As a result, it is illegal to acquire TV shows, movies, sporting footage, or any other protected content from YouTube. 
It places you in jeopardy of incurring a criminal charge. The scenario is the same in the United States and throughout the European Union.
In practice, the chances of being charged with a crime, especially as an individual are extremely remote, yet you are still breaking the law.
Conclusion
After covering every possible method of downloading videos, we are confident that there is nothing else you would want to know about downloading YouTube videos.
Select any of the methods that you prefer, and you will be able to quickly save your favorite YouTube videos on your smartphone or computer.
There are plenty of online websites that allow you to seamlessly download YouTube videos.
They offer convenient services, but you might not like the ads that appear on these sites. There are also paid options that you could use to download videos from the platform.
If you need to download one or two videos every now and then, we recommend using the free tools and software available online.
If you intend to download several videos, then paid software will be a much better option as they are quicker and have the option to download better quality videos.